Dry Transformer Resin Casting Dry Type Power Transformer 
Summary
H Class Insulating Non-encapsulated Dry-type Power Transformers is to introduce my company DuPont Relintran technology, the United States UL approved NOMEX insulating materials produced H-class insulation SG (B) series of non-encapsulated dry type power transformers, a safe, reliable, environmentally friendly energy, fire and explosion, moisture pollution, overload capacity, small volume, simple maintenance, advanced design, reasonable structure, beautiful appearance, the main performance indicators are better than national standards.
Introduction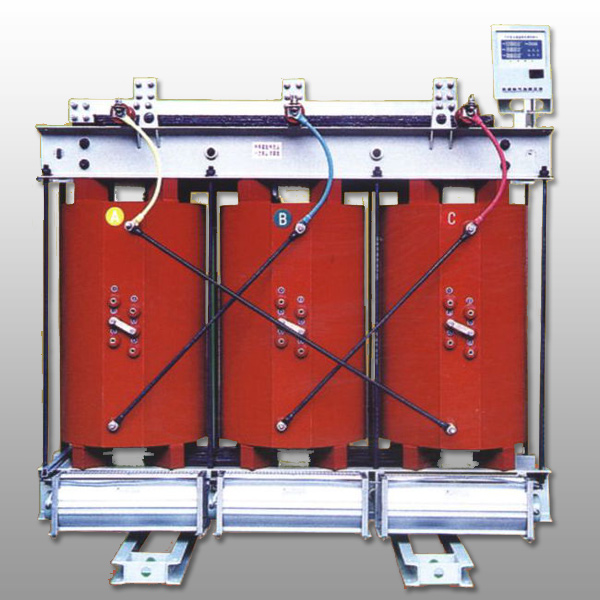 1. Brief Description
The insulation class-H SG(B) series non-encapsulated
dry-type power transformer
is produced with NOMEX insulating materials approved by America UL and adopts American Dupont Relintran technology. With the advantages of safety, reliability, environmental friendliness, energy saving, fire and explosion protection, humidity and pollution resistance, strong overload capability, small volume and simple maintenance, and main performance indexes superior to domestic standards such as advanced design, reasonable structure and beautiful appearance, the product is a brand new transformer value-added scheme and is a new-generation energy-saving, safe, green and environmentally-friendly high-tech product!
2. Application Scope
The product applies to high-rise residential buildings, airports, stations, wharfs, subways, hospitals, power plants, metallurgical industry, shopping centers, and dense residential areas, as well as petrochemical areas, nuclear power stations, and nuclear submarines.
3. Model Description

4. Standards
GB1094.1, GB1094.2, GB1094.3, GB1094.5, GB1094.11
IEC 60076-1:2000, IEC 60076-2:1993, IEC 60076-3:2000, IEC 60076-5:2006, IEC 60076-11
GB/T 10228, GB20052, etc
5. Normal Service Conditions
Height above sea level: Not greater than 1,000m;
Ambient temperature: Maximum temperature: +40ºC;
Maximum daily average temperature: +30ºC;
Maximum annual average temperature: +20ºC;
Minimum outdoor temperature: -25ºC;
Installation Environment: ground acceleration caused by earthquake: ag<2m/s
6. Features
1. With no oil, no pollution, fire-retardant, flame-retardant, self-extinguishing, and fire-proof, and extreme safety and flame retardation, the product may work at 800ºC for a long time without smoke.
2. 100% waterproof sealing.
3. Dirt-repellent and water-repellent, the product may withstand the acid and alkaline corrosion and fungus or mold attack.
4. With low noise, no harmful gas and no environmental pollution, the product is easy to decompose and recover after expiring, thus protecting the environment.
5. Convenient installation, free from debugging and maintenance, and low operation cost.
6. Perfect temperature protection control system provides a reliable guarantee for the safety of transformer.
If you are interested in our products, feel free to contact me!
Contact Information:
Name: Rayzen He(Mr.)
Mobile: +86 13506557391
Yuebian Electric Co., Ltd.
Add: Jiedai Industrial Zone,
Yueqing City,
Guangdong Province,
China
Web:
www.zjyb-electric.com
Tel: 86-577-62566535
Fax: 86-577-62513338
Zip Code: 325600