S (B) H16 Amorphous Alloy Power Transormer
SBH15/SBH16 series Amorphous Transformer, power transformer, distribution transformer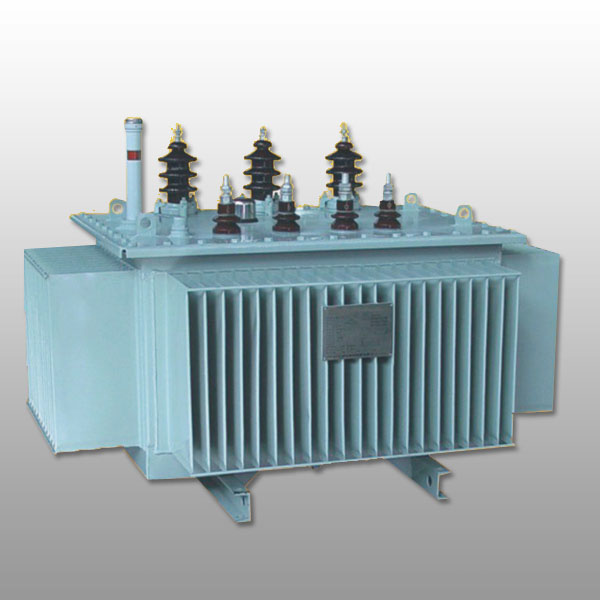 Specifications
1. High-Reliability Operation
2.Economic Load/no load Loss
3.High Insulating Strength
4.Low-temperature rise
5. Low Noise
Product Description
The
amorphous alloy oil immersed type transformers
adopted amorphous alloy to construct the transformer cores, able to save no load loss about 70% or more compared with silicon steel, no-load current decrease about 80%, this type is most ideal distribution transformer to achieve best energy saving result.
Generally, the normal working condition required: -25°C ~ 45°C, altitude not more than 1000m, if some necessary parts changed, the transformer can run in more ultimate conditions: i.e. -45°C~50°C, or 2000m altitude and etc.
Applicable standard: IEC76
Basic Parameters
Number of phases: 3 phases
Rated primary voltage: 3~11KV
Highest voltage: 3.6 ~12KV
Rated secondary voltage: 220V~240V, 380V~430V, or 690V
Rated capacity of distribution type: 30KVA ~5000KVA
No load loss, Load loss: As per user requirement or our design.
Voltage regulation: off load tap changer: +5%, or 2x2.5%, or on-load tap changer
Cooling methods: ONAN
Vector group: Dyn11, Yyn0
Normal creepage: > 25mm/KV
Company Profile
Yuebian Electric Co., LTD
is a professional electrical manufacturer engaged in power transformer up to 35kv and other electrical equipment. For instance, amorphous alloy power transformer,
dry-type transformer
, oil-immersed transformer, with type, combined transformer substation, high and low voltage complete switchgear, rectifier transformer, electric furnace transformer, mining and another special purpose transformer. After nearly 10 years of development, Yuebian Electric has now become one of the major suppliers of Chinese state grid and the southern power grid.
Yuebian electric is located in Yueqing City, Zhejiang Province. As the forefront of reform and opening up, Yueqing provides us convenient traffic conditions. Our Industrial park covers an area of 20000 square meters, and the annual design production capacity is almost 300 million dollars. The modern garden-like factory has several functions, for example production, technology development, staff living, learning, and entertainment. Hereinto, production plant owns 2 spacious and bright body building, 11 workshops, and more than 260 sets of advanced production and testing instruments, which guarantee the high quality of our products; Perfect function design of the complex and the r&d center adopt ERP management system which provides an advanced platform for e-commerce, operations management, and the product innovation; At the same time, our quiet and graceful staff living area provides employees with a comfortable living environment which owns dine, entertainment, information, learning, and other functions
Currently, Yuebian electric has more than 30 senior engineering and technical talents, including 5 senior engineers. The strong technical force provides us with an effective guarantee about product research and development. The company has got the certification of ISO9001:2008 quality management system.
Contact Information:
Name: Rayzen He(Mr.)
Mobile: +86 13506557391
Yuebian Electric Co., Ltd.
Add: Jiedai Industrial Zone,
Yueqing City,
Guangdong Province,
China
Web: www.zjyb-electric.com
Tel: 86-577-62566535
Fax: 86-577-62513338
Zip Code: 325600